FIX Pedalboards
Newcomer FIX Pedalboards debuted their 100 percent aluminum pedalboards that are completely designed and built in the USA. Tim Mitchell says he built these pedalboards because as a guitar player he saw a niche for high-quality, affordable pedalboards that are stronger than anything else on the market. "You'll never have to buy another pedalboard again," he says. There are four standard sizes, but custom orders are also available. Prices range from $125 to $250 depending on size, and all include custom-fit carrying cases.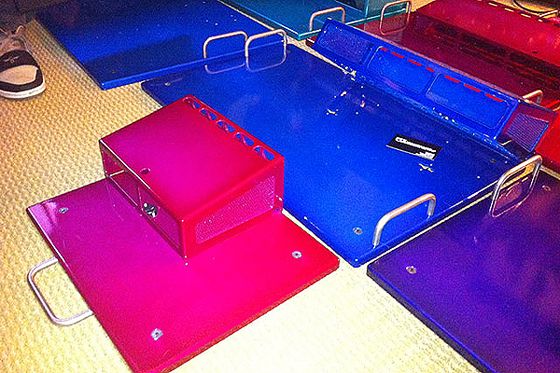 From six Boss pedals and a CryBaby
to a Bob Bradshaw looping masterpiece,
a custom Fix pedalboard will compliment your rig.
If you can dream it up, we can build it…
    Aerospace grade aluminum
    Color, brushed metal and mirror polish options
    Fully customizeable to fit most any pedal rigs
    100% money-back satifaction guarantee
    Unlimited Lifetime Warranty, fully transferrable